By Beth Seidenberg, MD, and Sean Harper, MD
Building a company from scratch can be exciting and rewarding and if you do it right you can change the world. However, it can also be challenging and is fraught with risk. While some venture capital firms are primarily focused on financials, at Westlake Village BioPartners our philosophy is to build world-class companies by taking a different approach.
Out of every 1,000 startups that are pitched to venture capital firms, only three to four get funded, and even fewer become successful businesses. Our objective is to increase the odds of building a successful business by providing deep technical and business expertise to our partners. So how do we do it?
Begin With a Solid Foundation
At Westlake Village BioPartners we look for three key factors when making an investment decision:
A transformative technology or product candidate that addresses a high unmet medical need.
A CEO or academic founder with a vision and passion to transform healthcare.
A solid intellectual property base as a foundation to build on.
Build Effective Relationships
Relationships in the VC world are critical. One of the key decisions you make as an early-stage investor is who your co-investors are. It is critical to have alignment with them. Misalignment regarding strategy, funding, or expectations can lead to a sub-optimal outcome for the company and for the investment.
In addition, developing relationships with investors who are focused on later-stage investments or public investments is very helpful. There is always a need for additional capital and there is a broad ecosystem of investors who focus on later-stage investments who are great partners for us as our companies mature. Cultivating those relationships is very important to the long-term success of a company.
Find the Right Fit
They say it is lonely at the top, which is true, and a good VC should be the first person
a CEO calls when they have a question, problem or just need advice. We encourage all of our CEOs to do reference checks on our company to make sure they know how we will be as a partner. This is a long-term relationship so we do everything that we can to ensure success.
It also has to be the right fit based on fundamental values and philosophy. We like to work on very interesting companies and build strong partnerships with the entrepreneurs we are backing.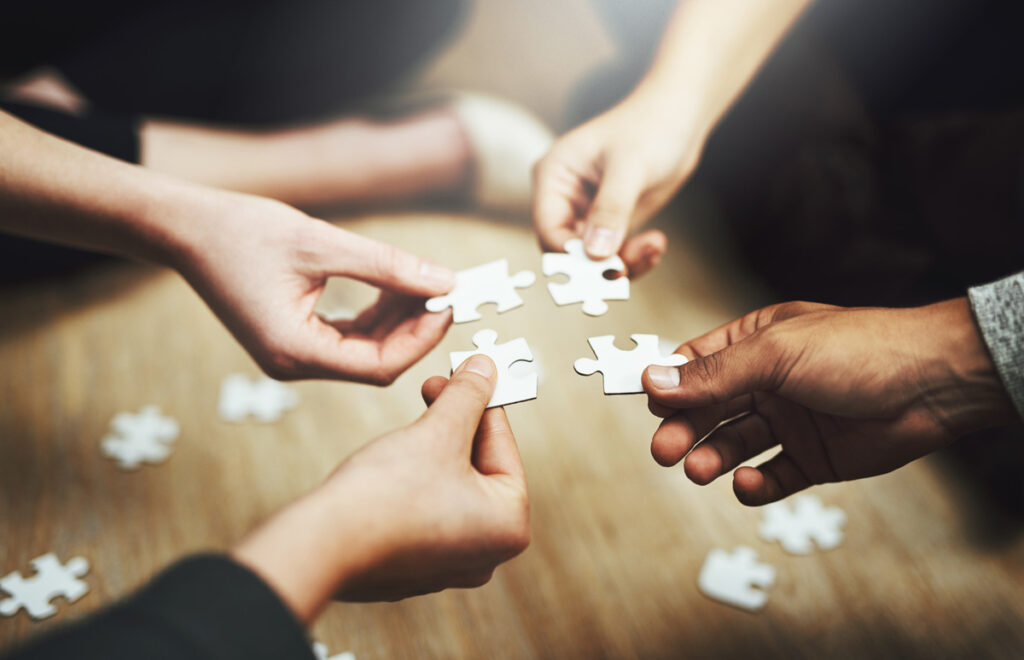 Westlake Village BioPartners was constructed to have deep expertise in drug discovery and development, capital management and allocation and an outstanding network of CEO candidates, scientists and business executives. Our collective team is unique and should be seen as additive to an entrepreneur. Some VCs may offer more money upfront (albeit often tranched) but many of them may not have the expertise to really help build a biotech company and achieve their vision.
Leverage Experience
Life sciences venture capital is a deeply technical profession. It is not just about doing due diligence or sourcing investments. We have the experience to understand the technical aspects of product development and building a life sciences company. Choosing what to invest in is only the beginning, the real work starts after the investment as we work with the entrepreneur to help build a great company. That is hard to do, it takes deep technical and business expertise that is only gained by years of experience.
We've always found the translation of basic science and preclinical data to human proof-of-concept testing in unmet medical needs the most interesting phase of drug discovery and development and this is what Westlake focuses on. This is one of the hardest phases of product development with a high failure rate. Therefore, having extensive experience and success in this phase of product development in your investing partner can improve the probability of success. In addition, positive proof of concept data in humans is often the major value inflection point for all shareholders.
Provide More Than Financial Resources
Venture capital is a helping profession. Therefore, every day starts with determining how we can help the entrepreneurs we back. We try to provide helpful resources which include people, technical advice, research reports, research reviews, and recruiting.
The most important part of our philosophy is to be by the side of the entrepreneur at all times, through good times and bad.
Biology is complicated and drug development is difficult. There are always bumps in the road and when that happens we become problem solvers with our entrepreneurs. We stand by them rather than move our capital to another investment. Every company has its ups and downs; it is never a straight line. It is easy to be supportive when things are going well but it is lonely and difficult for the CEO when things are not going well. That is when we are supportive and try to be most helpful.
The other element we bring at Westlake Village BioPartners is our breadth and depth of scientific expertise and network. It's vitally important since the fundamentals of finding the right science and the right talent to assemble into a team to advance that science to the clinic remain the most challenging aspects of our field.
Form a Partnership Based on Shared Goals and Values
Many people think that VCs just bring the financing and sit on boards. At Westlake Village BioPartners we believe these are table stakes. Our job is much more than money. Our job is to help build a world-class company and that takes a large effort from many people, including the VC partner. It really is a partnership.
Our first alignment is on the passion to help patients, our second alignment is on the business strategy and plan. Goals, a budget, scientific reviews and biweekly check-ins are a good place to start.
We also invest early, and we are willing to take risk and put in the sweat equity in addition to the capital. We do this by dedicating a significant amount of time to each company and entrepreneur. We have developed many successful products and also worked on many that failed. Much of it is pattern recognition and intuition that comes from many years of seeing many programs fail—and a few succeed. We know when it makes sense to accelerate an investment in a product and company and when to refocus the investment or company.
Get Comfortable With Risk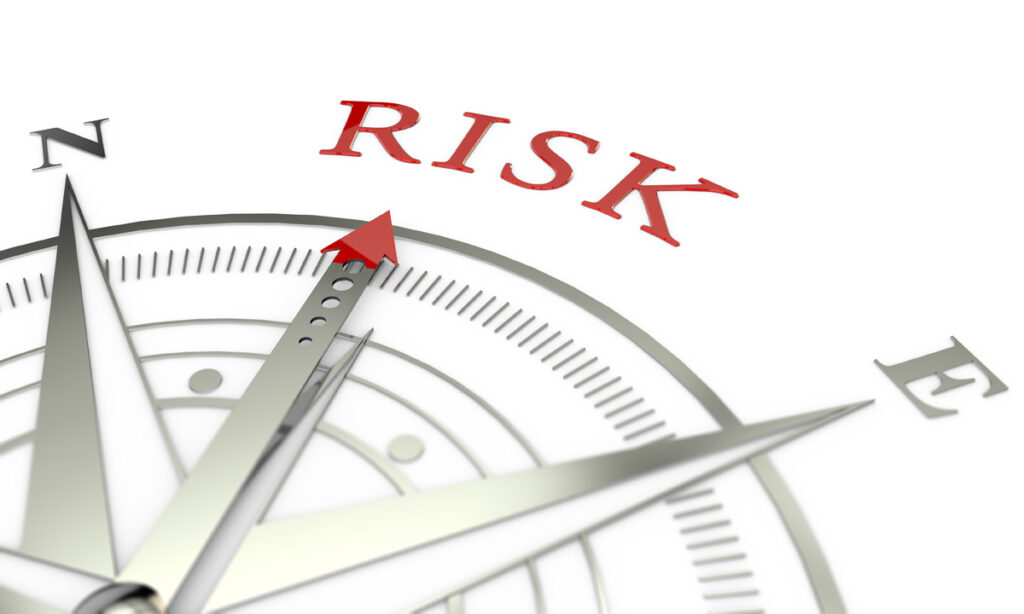 It's no coincidence that venture capital is also called risk capital. One of the key things with being an early-stage investor is that you have to be comfortable with risk. We are the ones who should be willing to take risks earlier and be more forward-looking than a large company would be. Our job is to see around the corner, to ask ourselves what will this therapeutic area or platform add and look like three-to-five years from now?
Develop a "Plan B"
Biology is complex and not always predictable, so it is important to always have a "Plan B" to make sure that when things are not going according to plan we do not keep funding and hoping that we will get a different answer. Instead, be willing to say that it was either too early or too hard and while you still have enough money in the bank move onto Plan B.
It is important to understand that a "failure" is not a failed company, it is maybe a failed idea or technology and you keep going with Plan B. Not all CEOs have the temperament to let go or in their minds "give up." This is one of the things that we discuss with the CEO before we invest. This is a key point of alignment.
Occasionally, things go awry due to a CEO's inability to see a problem and lead the organization through the problem. When that occurs, the job of a VC and the company board is to facilitate a smooth transition to a new leader.
Provide Access to New Locations
There is a common misconception that if you are a life sciences startup, you need to be located in a biotech hub such as the Bay Area or Boston. We disagree. Things are changing and we are pleased to be leading the way in Southern California—an emerging biotech community that is fresh and exciting. We're seeing an explosion of new startups in this region—Silicon Beach is now home to more than 500 tech startups. Technology can come from anywhere and we match our company building skills with interested entrepreneurs and academic centers.
Top talent is always at a premium and we have to compete to win their hearts and minds. What we are noticing is that talent is interested in moving away from the traditional biotech hubs to places like Los Angeles, where there is a large pool of talent and retention of that talent is better than in a built-out hub. In addition, the cost of building a company is significantly less and the lifestyle is appealing. We believe this part of California is ripe to become the next biotech hub.
Think Long Term
At Westlake Village BioPartners we take the long view. It is about developing great products and companies. If we do that well, we will do well financially.
Have a passion for what you are working on and be mission-driven. Choose your investing partners wisely and make sure that you and the investors have good alignment on vision, philosophy and goals. Communicate bad news faster than good news and ask for help rather than trying to solve all of the problems yourself. You will not have all of the answers, nobody does. It takes a village.
So, if you want to build a successful startup in partnership with a supportive VC, come to us with a big idea, a passion to fight disease and we can help you develop right-sized financing based on a solid business plan, disciplined spending on what is at the core of the company, and the critical experiments to conduct without cutting corners. If we develop important products addressing high unmet needs the company will succeed.
* * * * * *
Dr. Seidenberg and Dr. Harper are founding managing directors of Westlake Village BioPartners, a Los Angeles-based venture capital firm focused on helping life sciences entrepreneurs do things that have never been done before.