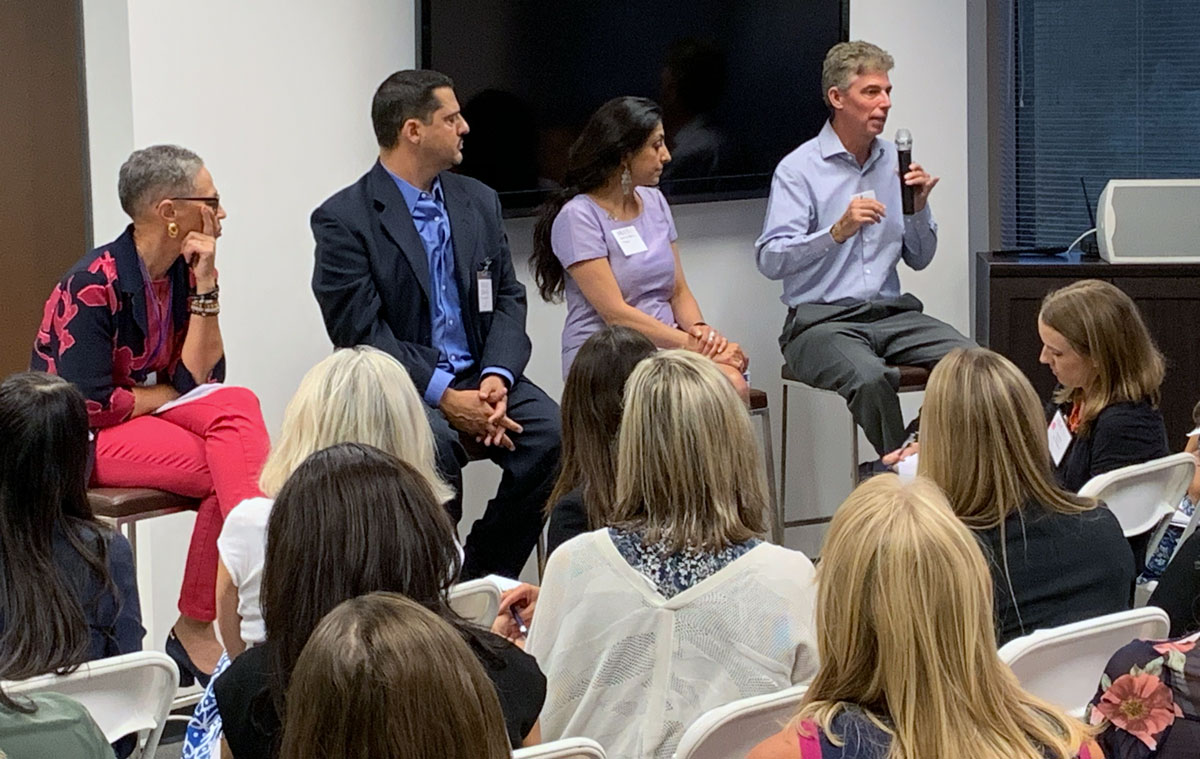 At the recent Healthcare Businesswomen's Association meeting, several themes emerged as essential ingredients in building the Los Angeles biotech hub. Westlake Village BioPartners' managing director Sean Harper participated in a panel discussion that examined the issues facing Los Angeles as it grows its life sciences industry.
The event, titled "Los Angeles: The Next Major Biotechnology Hub" was co-hosted by Amgen and MannKind at MannKind's headquarters in Westlake Village. There is a lot of interest in what is happening in biotech in the greater Los Angeles region and how people can get more involved in building the biotech hub. More than 140 people turned out for the event, which was originally planned for 100 people.
The panel, hosted by MannKind's CEO Michael Castagna, agreed that to be successful as a hub, Los Angeles needs a biotech ecosystem that supports innovation. The key ingredients that form this ecosystem—ingredients that other hubs such as the Bay Area and Boston have—are also present in greater Los Angeles, and include:
A culture of innovation and access to entrepreneurial, industry-experienced talent for startup management teams
Sufficient venture capital with biotech expertise
World-class academic institutions
Large biopharma companies that acquire small, venture-backed companies and thereby enter the ecosystem, such as Kite and Gilead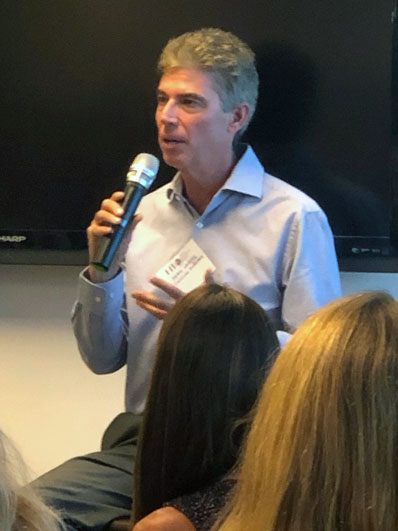 "It's exciting to see that we are not just creating companies," Harper said of his work co-leading Westlake Village BioPartners. "We have this feeling which is a surprisingly prominent feature of our day-to-day work that we're helping to catalyze this ecosystem and change this part of California into more of a biotech hub."
"Is the LA biotech ecosystem real?" asked panelist Daniel Tellalian, acting CEO of BioLA. "There are indicators that we are at an inflection point here in Los Angeles. We see a number of talented individuals who have decided to relocate to Los Angeles when they really didn't have to. The reasons are diverse but it's happening. People are coming here, companies are coming here, investors are coming here and asking questions like 'How do I engage?' 'Help me navigate what seems to be a confusing area.' There's a level of enthusiasm."
Susan Windham-Bannister, acting chief strategy officer at BioLA and President and CEO, Biomedical Growth Strategies, added: "We have to have a brand for who we are. We were awarded more NIH research dollars here in LA County than any other county in California. One thing we're working on very hard at BioLA is crafting our story so that everyone outside of this area knows the brand."
"The new global economy is an innovation economy," Windham-Bannister continued. "Access to talent is projected to be the number one factor that will determine competitive ability in that economy. If we in the U.S. want to hold on to our ranking as one of the major innovation hubs globally then we have to have access to talent and that means to me that women, who represent 50 percent of the workforce, and people of color need to be coming into these fields."
Exits Fuel Growth
Fellow panelist, Rachna Khosla, Amgen's vice president of business development, reflected on another important element that has made other biotech hubs successful: "In places like San Francisco and Cambridge, once people exit a company they have the experience of building a company, taking it public, or selling it, and they can go and do that again. They have street cred with the investors who will want to back them because they are a proven management team, a proven CEO or CFO, that creates the pool in which VCs and companies can dip into."
"Having those exits happen in the local LA area," she added, "gives people that experience, that exposure. For people who have done this, they don't want to leave the LA area; they want to find opportunities to recreate what they have done."
Harper agreed that the exits are important for a couple of reasons: "One of them is that ultimately part of what is going to be important in this ecosystem is the presence of more than just one large company. You've seen that happen now with Gilead coming in and acquiring Kite. They don't have that technology in Foster City. That technology is here and their cell-based therapy work will be here and Gilead will be here probably for a long time. If you look at Boston, a lot of what happened there was catalyzed by these large companies moving in."
For more information about joining the Healthcare Businesswomen's Association and the resources membership provides, please visit https://www.hbanet.org/.