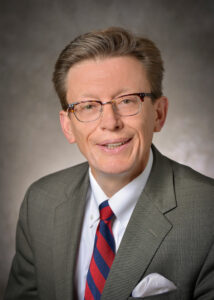 Westlake Village BioPartners is pleased to have founded and participated in the Series A financing of Kyverna Therapeutics, a cell therapy company engineering a new class of therapies for serious autoimmune diseases. Kyverna has raised $25 million in a Series A investment from Vida Ventures, Westlake Village BioPartners, and Gilead Sciences (NASDAQ: GILD), with the potential to earn an additional $570 million from Gilead in development and commercialization milestones. Dominic Borie, M.D., Ph.D. (pictured), has been appointed as Chief Executive Officer.
Proceeds from the financing will be used to advance Kyverna's therapeutic strategy to suppress and eliminate autoreactive immune cells at the root cause of inflammatory disease. Jeffrey Greve, Ph.D., will continue to serve as Kyverna's Chief Scientific Officer (CSO).
"Kyverna's approach combines advanced T cell engineering and synthetic biology technologies to develop significant new therapies for autoimmune and inflammatory diseases," said Beth Seidenberg, M.D., Co-Founding Managing Director of Westlake Village BioPartners. "The strategic collaboration with Gilead Sciences in autoimmune diseases enables Kyverna to apply its therapeutic approach to this important unmet need."
Read the press release here.